Warning
: mysqli::__construct() [
mysqli.construct1
]: (HY000/2000): mysqlnd cannot connect to MySQL 4.1+ using the old insecure authentication. Please use an administration tool to reset your password with the command SET PASSWORD = PASSWORD('your_existing_password'). This will store a new, and more secure, hash value in mysql.user. If this user is used in other scripts executed by PHP 5.2 or earlier you might need to remove the old-passwords flag from your my.cnf file in
/home/sempro/ftp/globtroter_www_nowa/js/class/Database.php
on line
7
Warning
: mysqli::query() [
mysqli.query1
]: Couldn't fetch mysqli in
/home/sempro/ftp/globtroter_www_nowa/js/class/Database.php
on line
11
Warning
: mysqli::query() [
mysqli.query1
]: Couldn't fetch mysqli in
/home/sempro/ftp/globtroter_www_nowa/js/class/Database.php
on line
12
Warning
: mysqli_prepare() [
function.mysqli-prepare1
]: Couldn't fetch mysqli in
/home/sempro/ftp/globtroter_www_nowa/js/class/Database.php
on line
50
Latest offers
About us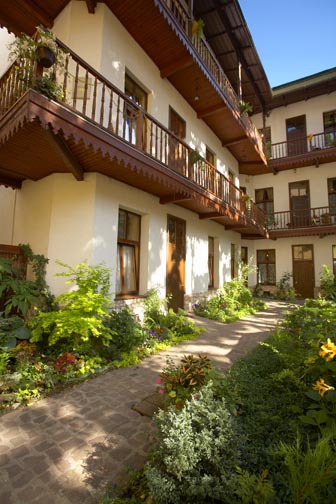 GLOBTROTER is a small comfortable and truly unique Guest House.
When coming to stay with us, do not expect congress halls, shop arcades and so on... Instead, you can expect friendly pleased-to-help, multi-lingual and informative staff, who will do their utmost to make you feel that
Our Home is Your Home!
Is to make You - our Guest - feel at ease and relaxed, so that you can enjoy your stay to the fullest and discover the delights of our beautiful city.
We provide you with maximum comfort and great family atmosphere at a price that will not damage your pocket!
We love Kraków and we would like YOU to love it too.... and you know, between me and you - I think that you will!